Gutter Cleaning Near Me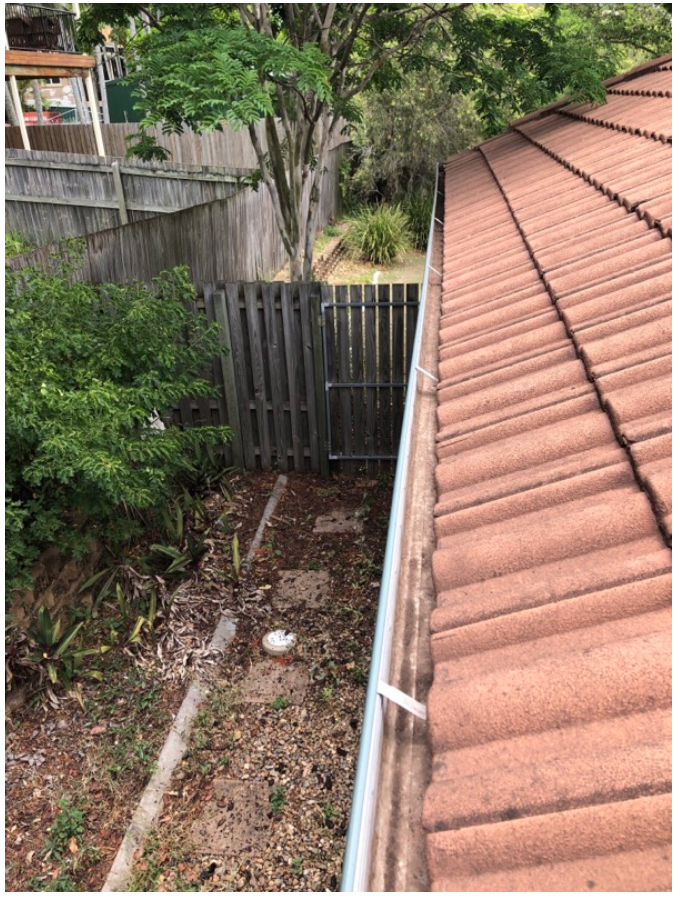 As roof gutter specialists, we take pride in offering the highest quality gutter maintenance services in the Greater Brisbane region. Our technicians provide a fast, reliable and long-lasting gutter maintenance service.
Call today on for a free quote!
Prevent blockages in your guttering system

Extend the lifespan of your gutters

Stop pests from taking up residence on your roof
At Brisbane Gutters we are happy to provide easy no-obligation quotes. We are certain that we offer the best value for money gutter cleaning service in the region, so put us to the test today.
Don't risk your health or safety for clean gutters.
Our team use high-grade safety equipment so that we can safely access your roof and gutters.
Superior cleaning equipment, customer service and results.
Is it time for your gutters to be cleaned?
No mess guarantee. When you engage our services you won't be left with dirty leaves and sticks all over your lawn. We are professionals. We make sure that your property looks great when we leave.
Free Roof & Gutter Condition Report
Would you like to know whether there are any potential problems or damage on your roof? Our tradesmen will provide you with a free roof and gutter condition report when they clean your gutter. Avoid any nasty surprises the next time it rains by having a thorough understanding of the condition of your roof.
One-Off Or Regular Cleaning Services
Do you need a one-off clean?
Would you like to organise a regular scheduled gutter cleaning program?
We are happy to adapt our services to suit your unique requirements. Give us a call today and let's fast-track your service.
Why Choose Brisbane Gutters?
We are your local gutter cleaning team

Qualified tradesmen

Spotless gutter cleaning solutions

Gutter cleaners near you from your community

Affordable rates
Quick Response
As we are a locally owned and operated Brisbane business, we are happy to provide you with quick response gutter cleaning.
Strata, Residential & Commercial Gutter Cleaning
No matter the size of your property, you can rely on us for fast and professional gutter cleaning. We have a number of strata companies that continue to utilise our services to keep the gutters on their strata-titled properties clean and free of leaves. We are happy to provide our Insurance and OHS documentation when needed.
Solar Panel Cleaning Near Me
Would you like to increase the performance of your solar panels? Many solar panels in the Brisbane region are covered in a form of 'sunscreen" that is reducing the overall efficiency of the solar power system. Grease, dirt and grime that covers the solar panels can dramatically decrease the solar efficiency of even the most advanced solar panels.
We provide a convenient solar panel cleaning service. Save money by combining your gutter and solar panel cleaning in the one appointment.
Where Do We Service?
Brisbane West

Bayside Area

Ipswich and surrounds

Logan

Greater Brisbane region
Speak to us today about our low-cost scheduled gutter cleaning services.
We promise to provide you with honest and professional service and workmanship. Over the years we have perfected a gutter cleaning approach that provides you with the very best results with minimal interruption.
Our technicians specialise in providing efficient gutter cleaning services that leave your gutters in pristine condition. Roof maintenance professionals recommend cleaning your gutters regularly as the most important way to extend the lifespan of your guttering system.
Enjoy the peace of mind of knowing that your gutters are properly maintained.
There are a lot of amateur 'leaf removers' in the industry. They cut corners and only do half the job. When you engage our services you can be 100% confident that you are dealing with a professional gutter cleaning company that is genuinely invested in ensuring your gutters are properly cleaned and maintained.
We never cut corners.

We do the job the right way the first time.

We look forward to helping you.
Book in a gutter cleaning service for your Brisbane property today. It's an affordable, reliable service that will save you time, money and hassle.
---
The Very Best Brisbane Gutter Cleaners
QBCC Licensed tradesman

Fully trained and qualified

Offering a complete range of gutter maintenance services
If you have been putting off your gutter cleaning for too long, we understand. Life gets busy and it is easy to neglect cleaning your guttering system.
But instead of putting off your gutter maintenance any longer, pick up the phone and give us a call today.
Call today for a free quote on !
We are confident that once you experience how easy and hassle-free our gutter cleaning services are you will be happy to recommend us to your friends and family.
Blocked gutters can cause extensive water damage.
When your gutters are full of moist leaves they will rust quickly.
Overflowing gutters can cause foundation issues throughout your property.
Gutters packed with debris provide a nesting place for pests.
Dry leaves clogging your gutters presents a fire risk in bushfire season.
Save yourself a headache and expensive repairs by getting us to clean your gutters for you.
---
Affordable Brisbane Gutter Cleaning
We recognise that many Brisbane families are operating on a tight budget, so it is our pleasure to provide you with low-cost gutter cleaning for residential properties throughout the Brisbane region.
As we are a small family-owned company, we can keep our overheads low and pass the savings on to you.
Come and discover how low our rates are by giving us a call today
Affordable, reliable and professional.
We look forward to cleaning the gutters on your residential, commercial or strata property.
Our time-honoured cleaning techniques will ensure your guttering system is properly maintained and will last the test of time.
If you have any questions about our unique gutter cleaning approach or how often you should clean your gutters, please don't hesitate in giving us a call today.